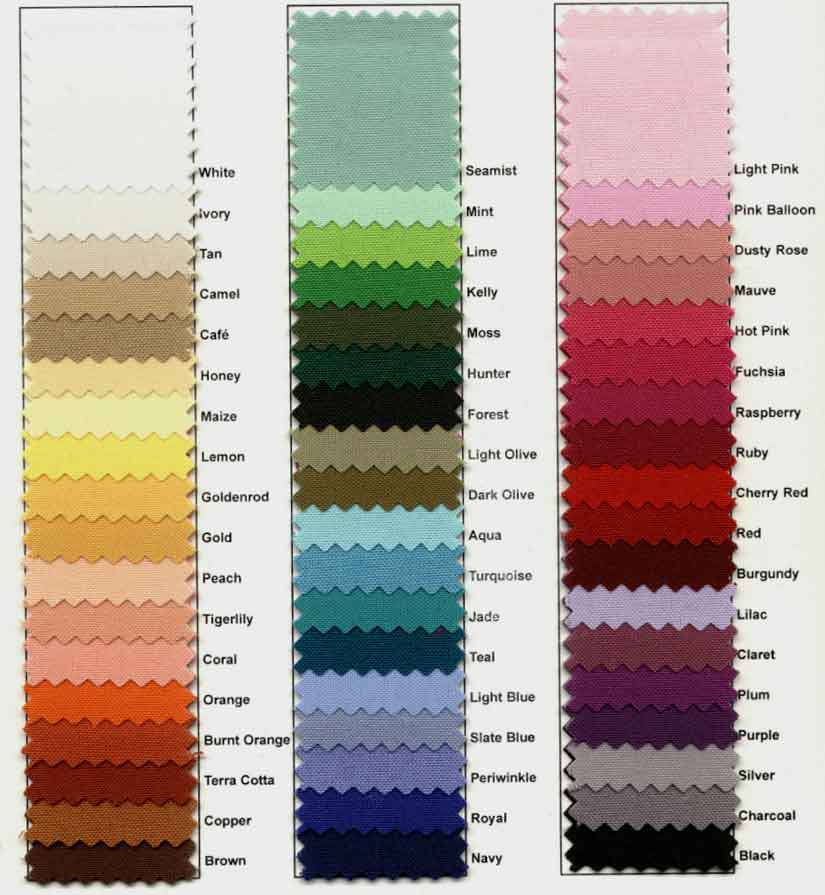 WE OWN THOUSANDS OF OUR OWN LINENS.
Most rental suppliers have you pick from a color chart or sample board and order in your linens from a national re-rental supplier.  Stories abound of mixed color shades, repaired/discolored linens, or worse – lost/delayed shipments that did not arrive in time for the event.
WE ONLY RENT PRISTINE LINENS
We will NEVER knowingly keep a linen in our inventory that is discolored or has a stain, cut, hole, wax mark, burn, or has been in any way damaged or repaired
…and…
Our staff meticulously maintains our linens in-house to preserve the high quality of our rental inventory.
Please feel free to visit our showroom to physically view our linens and linen colors.    Appointments are appreciated.
NEED SPECIALTY COVERINGS ?
Our event specialists will work diligently with our material suppliers to help you obtain the coverings you desire.