Pipe and Drape
Stanchions
Coat Racks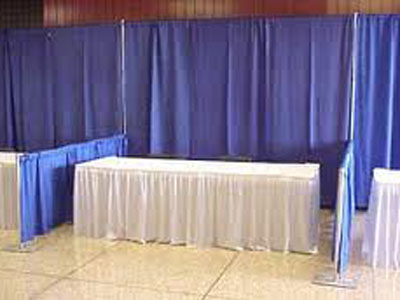 PIPE and DRAPE
For backdrops, trade show booths, exhibits, public events, adademic events, weddings, privacy setting, out-of-sight needs, or partitioning, we are pleased to offer complete systems with multiple color options.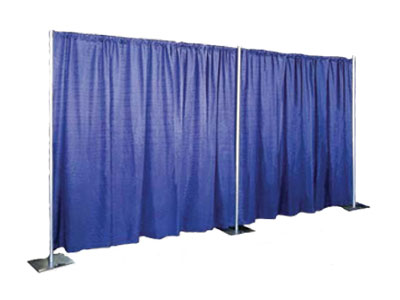 We will be happy to work with you to design draping for your next function.

Professionally installed by our experienced staff.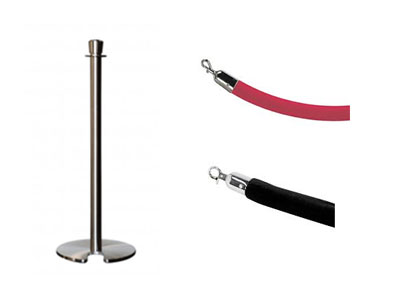 ROPE POST CROWN HEAD STANCHIONS
Ideal for organizing lines and directing foot traffic. Heavy duty, sturdy design. Accommodates large diameter velour rope.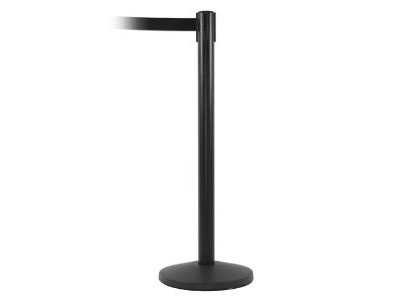 RETRACTABLE BELT STANCHIONS
Built-in 2" wide retractable belt extends up to 10'. Black finish posts with 4-way receiver tops.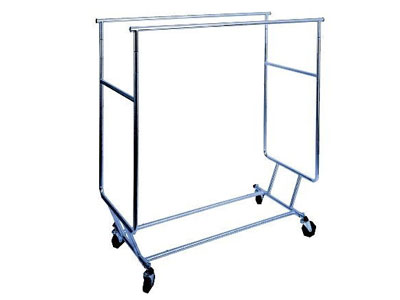 COAT RACKS
Double-rail coat racks for twice the capacity.
Chrome finish.
Collapsible for easy transport.
Coat hangers available.